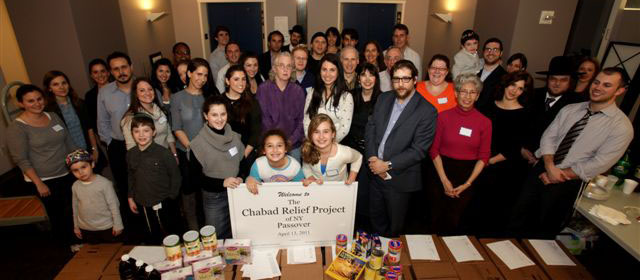 Chabad Relief Projects' monthly distributions allow the less fortunate among us to benefit from the kindness of our community, making their lives easier.

The Chabad Relief Project brings volunteers from all backgrounds together to partake in the act of giving. With energetic leadership, the Chabad Relief Project creates excitement around fundamental values of charity and community service.
---
Next Packing Date:
Tuesday, June 20 | 7:00pm
3 West 57th Street
9th Floor
No RSVP required
Do a Mitzvah!